Warning
This project is being split into 3 separate projects:
friendly_traceback,

friendly, and

friendly_idle.
The documentation does not reflect this change.
If you are a end-user, just install friendly until further notice.
Using with Mu: installation¶
It is possible that, in the future, friendly might be incorporated inside Mu, available at the click of a button. For now, it needs to be installed separately. Note that the ability of installing third-party packages in the environment used by Mu is only available in the latest development version.
Installation¶
After you start Mu, you should see a gear icon at the bottom right corner.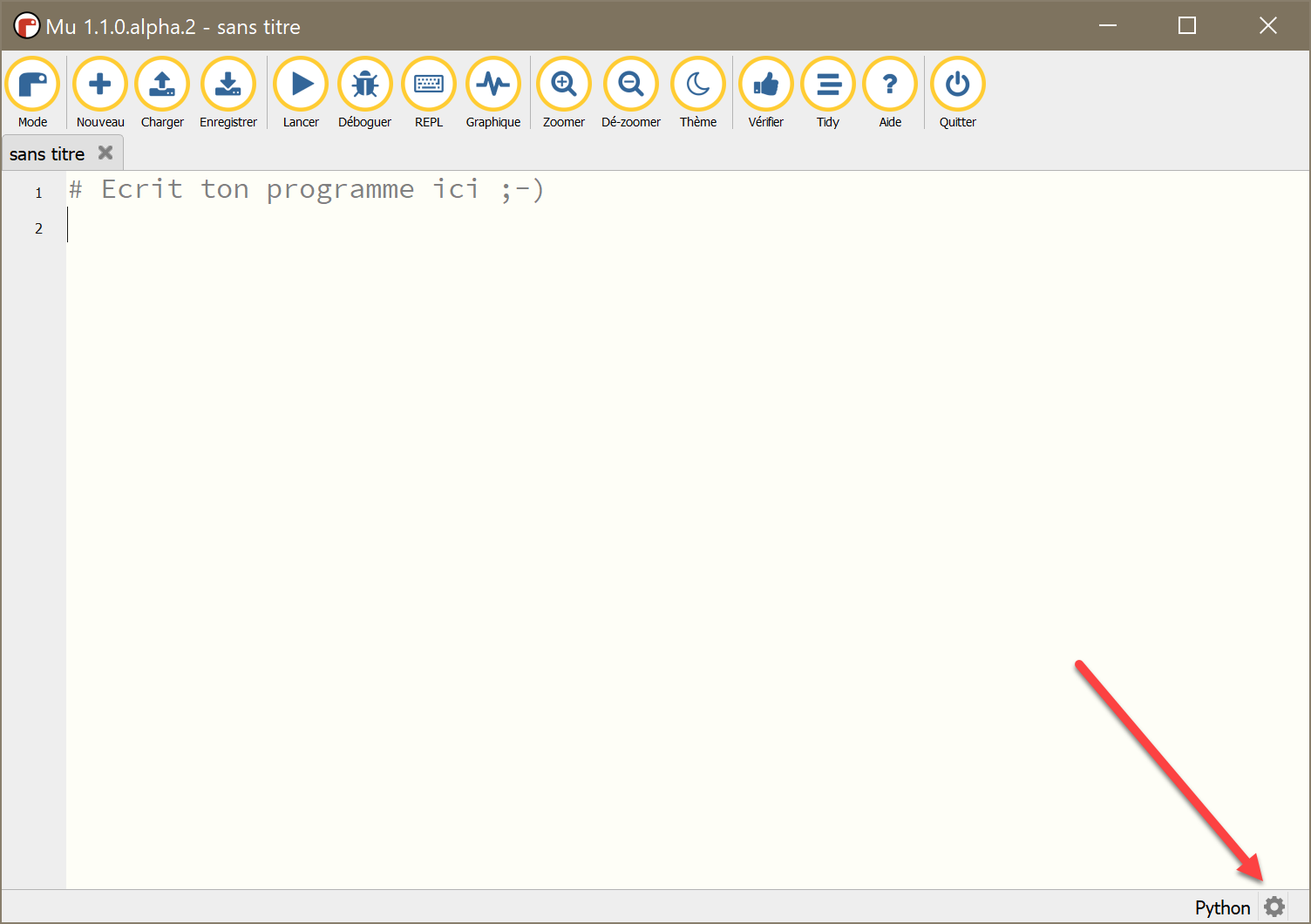 If you click on it, it will bring a dialog that looks as follows: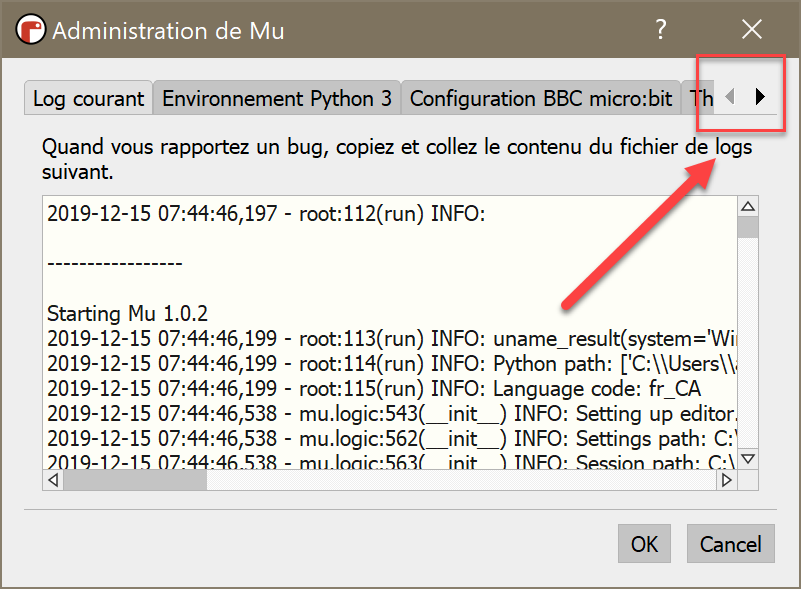 Click on the triangular "arrow" until the Third Party Packages tab is shown.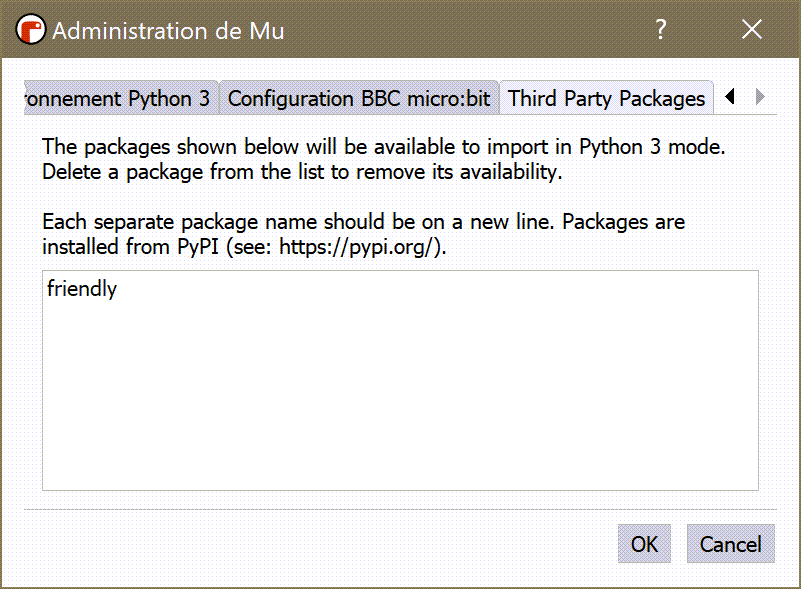 Enter "friendly" and click "ok". friendly should be installed. The version installed should be 0.2.93 or newer.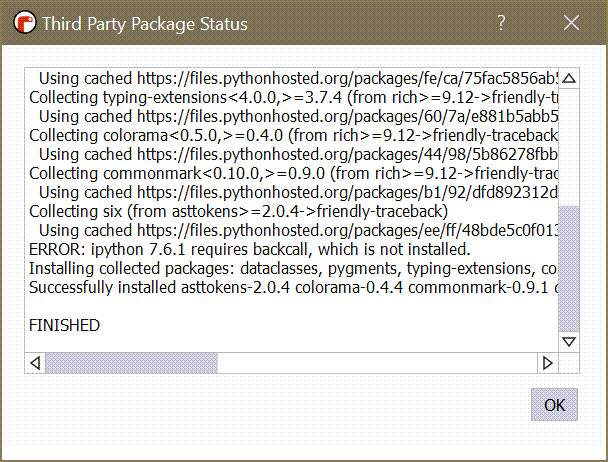 friendly uses other packages that are installed at the same time. If you look at the Third Party Packages tab again, you should see something like this: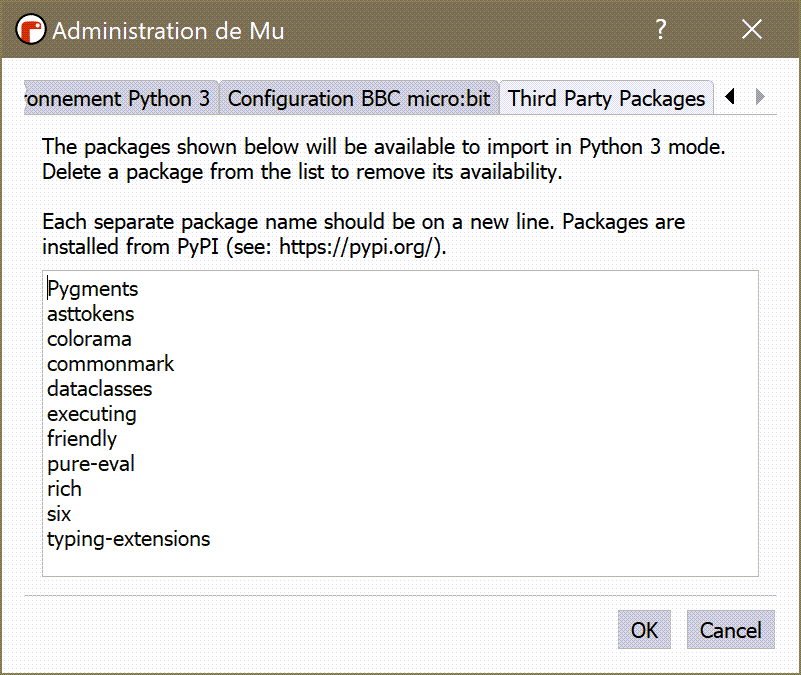 Note that the exact packages listed might be different from what you see here.